St. Elizabeth, Roseberry, Malvern
House
FOR Sale

MLS-23738

9 Beds

6 Baths
USD $153,000
JMD $ 19,357,560
CAD $ 194,294
€ 129,482
£ 115,782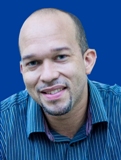 Rory Marsh
rorymarsh@meldamrealty.com
876-974-2239
CONTACT AGENT
This single family home consists of a main house with 9 bedrooms, 6 bathrooms, 2 Kitchens, 2 living and dining rooms, 3 garages, 1 patio and a verandah, There is a separate helpers quarters which consists of 2 bedrooms, 1 bathroom. Property has a chicken coop, helper's quarters in need of repairs, Turkey Coop and 4 acres of land with coffee plants, banana trees and many fruit trees. Quiet area just below the Hampton High School in Malvern, St. Elizabeth.
Interior
· Other Flooring: Ceramic Tile
Other
· Additional Accom.
· Main Level Entry
· Unfurnished
Site Influences
· Family Oriented
· Acreage
· Potential Recreation
Price Comparison
Average Property Price in this Area
Property Search
Become A Member
Benefit from several features from our website by becoming a member. Process is easy.
Become A Member
Already A Member
Easily log into our website to save properties to your favourites and or sign up to receive updates and properties as they become available.