St. Ann, Mahoe Drive, Ocho Rios
House
FOR Sale

MLS-26732

3 Beds

5 Baths
USD $400,000
JMD $ 50,880,000
CAD $ 516,496
€ 322,945
£ 284,373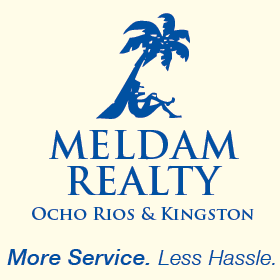 Melissa Geddes-Morrison
melissamorrison@kellerwilliamsjamaica.com
(876) 974-2239
CONTACT AGENT
Built in 2010 this is the home you have been looking for! One of the highlights of this property is its energy efficient design solar panels and solar water heater. This home has a versatile layout with 3 air conditioned bedrooms ensuite bathrooms and an office which can be converted to a bedroom. The master bathroom boasts a walk-in closet and custom spa bathroom. Enjoy your meals in the spacious kitchen with breakfast nook 14'4x13'3. A separate staff quarters is included with bedroom, bathroom and kitchenette. Perfect for the family with children there is generous green space with 3 beautiful pink poui trees to the front of the house and several mature fruit trees. The home is located within minutes of Riu, Jewel and Mammee Bay. In less than 10 minutes you can be in the town of Ocho Rios. Nearby attractions include Dunn's River, Dolphin Cove, Mystic Mountain and Yaaman Adventure Park. Peaceful and quiet residential area home to many returning residents.
Interior
· Other Flooring: Porcelain
Other
· Garden Area
· Ceiling Fans
· Grilled
· Fully Walled
· Cable
Listed Rooms
· Master Bedroom (Upstairs)5'3x22'3
· Full Master Bath (Upstairs)2'7x10'5
· Kitchen5'5x15'6
· Eating Nook4'4x13'3
· Dining Room3'9x15'5
· Living Room5'5x21'6
· Study/Office (Upstairs)
· 8'4x11
Price Comparison
Average Property Price in this Area
Property Search
Become A Member
Benefit from several features from our website by becoming a member. Process is easy.
Become A Member
Already A Member
Easily log into our website to save properties to your favourites and or sign up to receive updates and properties as they become available.