Hanover, Lot 92 Cousin's Cove, Green Island
House
FOR Sale

MLS-20438

5 Beds

6 Baths
USD $743,000
JMD $ 94,078,660
CAD $ 943,428
€ 632,334
£ 567,868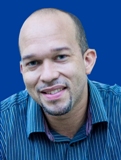 Rory Marsh
rorymarsh@meldamrealty.com
876-974-2239
CONTACT AGENT
Beautiful private oceanfront property with several fruit trees including breadfruit, almond and avocados. This exquisite property was built in 2001: the living room is spacious and from the kitchen which boasts stainless steel appliances, there is a beautifully crafted door that opens to a sea view . The master bedroom extends directly off of the main living area. Aside from the open concept feel, this property features several private bedrooms that could function as additional living space or rental space. Two bungalows built over the main house features a captivating view and privacy that will launch you into total rejuvenation. There is a separate helpers quarters. Cedar wood floors add warmth throughout the main house. Come see your Oasis escape today.
Interior
· Other Flooring: Ceramic Tile, Wood
Other
· Additional Accom.
· Ceiling Fans
· Kitchen Built-in(s)
· Main Level Entry
· Guest House
Property Search
Become A Member
Benefit from several features from our website by becoming a member. Process is easy.
Become A Member
Already A Member
Easily log into our website to save properties to your favourites and or sign up to receive updates and properties as they become available.