Portland, Port Antonio
Hotel
USD $2,880,000
JMD $ 362,102,400
CAD $ 3,701,722
€ 2,463,449
£ 2,170,487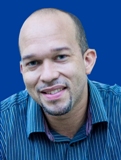 Rory Marsh
rorymarsh@meldamrealty.com
876-974-2239
CONTACT AGENT
Stunning chic eco-boutique hideaway with panoramic views, enchanting gardens and just 5 minutes drive away from the famous Frenchmen's Cove beach. Located in a safe and quiet area in close vicinity of other renown properties such as Geejam and Trident hotel.
7.5 acres of land with extensive terraced tropical organic gardens including a kitchen garden. All 8 lots are contiguous and flat tracts of land below the pool provide ample space for expansion to add more rooms. The potential to develop and expand on what has already been established to date is immense. (Building permits for expansion have already been approved and separate land titles have already been subdivided, approved and issued.)
11 rooms in total with average size of 20 M² and 3 buildings
The main building consisting of the public areas (lounge/ bar/perch/public toilets/dining terrace/office/2 public toilets) as well as back of house area with kitchen/stores, laundry, pump room and 7 en-suite bedrooms •
Public areas : The Perch 12 M² and the bar terrace with just over 200 M² and a restaurant ( seating 38-40 pers.) and lounge and lobby 200 M²+
Adjacent building with 4 en-suite bedrooms and the "Gallery" with large space below that can be utilised for meetings, seminar or as exhibition space and 1 large living/bedroom and bathroom upstairs for resident manager (unfurnished) • Extra garden/maintenance storeroom • Staff rest area and separate staff bathrooms for men/women.
Garden deck for yoga, bird watching and relaxing and well being area
Swimming pool (with pool deck) and gazebo
Private entrance at the top of a private road and Car park with space for 12 cars
All rooms and public areas are fully furnished including a full inventory of kitchen/restaurant and room supplies.
The romantic beach, Frenchman's Cove is just 5 minutes away, the town of Port Antonio a 10-minute drive. The hotel is centrally located in relation to the various local attractions with the sights being between 10 min to max. 40 min. on either side ( east and west ) of the hotel.
Jamaica's most well-known eco-boutique hotel has had a successful trading performance for more than 23 years. Greater operational efficiency and extremely low operating costs achieved through maximising generation and storage of solar power for electrical usage and water heating; rainwater-collection and on-site purification further minimises utility costs contributing to greater profitability and increasing the hotel's asset base.
The property is in excellent condition and has excellent appreciation potential.
The property and company is in good standing and can be taken over completely to minimise bureaucracy of set-up and enabling the purchaser to simply continue operations.
The town of Port Antonio has a first world marina for yachts.
Interior
· Ceramic Flooring
· Other Flooring: Porcelain
Exterior
· Generator
· Water Tank
· Water Pump
Property Search
Become A Member
Benefit from several features from our website by becoming a member. Process is easy.
Become A Member
Already A Member
Easily log into our website to save properties to your favourites and or sign up to receive updates and properties as they become available.